Gemmak Certified to Execution Class 3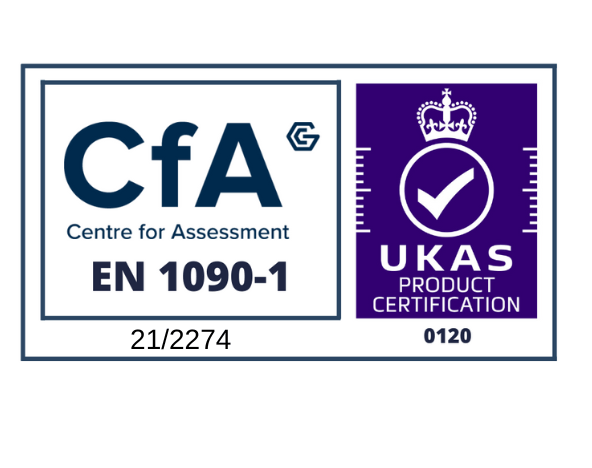 View Certificate
Rope and Sling Specialists Ltd.'s (RSS) Gemmak Engineering Ltd. fabrication facility has received a UKCA Certificate of Conformity of the Factory Production Control, up to and including EXC 3.
The certificate, to designated standard EN 1090-1:2009 + A1:2011, covers structures and structural components, including manufacture of structural steelwork components. EXC 3, or execution class 3, relates to supporting structures made of steel up to strength class S700 and structural components made of aluminium alloys. Typical examples include buildings with more than 15 floors; pedestrian, bicycle, road and railway bridges; and crane tracks.
Gemmak is one of 10 RSS facilities, situated near the company's de facto headquarters in Pyle, South Wales. It serves as the manufacturing division within the firm's engineering services department. It is principally used to design, manufacture, fabricate and repair a range of lifting beams, swing jibs, lifting platforms, pipework, runway beams, and lifting brackets, in addition to bespoke equipment, for the steel, shipbuilding, petrochemical, and other heavy industries. Dŵr Cymru Welsh Water is one of a number of high-profile companies that utilise these services.
Alan Varney, engineering services director, said: "Our customers benefit in having the confidence that the products that we manufacture will have full traceability and NDT [non-destructive testing] inspection with certification. In turn, it will create broader opportunities for us, which, in the past, we have had to turn down due to not having suitable certification [to EXC 3]."
Gemmak will fabricate anything metal, using the latest design, cutting, and welding technology. At the centre of a suite of design systems is SolidWorks, a solid modelling computer-aided design and computer-aided engineering computer programme. Tooling includes various guillotines, a plasma cutter, radial drills, magnetic drills, pillar drills, a centre lathe, an iron worker / press, an abrasive wheel, a band saw, and a circular saw. Gemmak delivers one-off projects plus batch orders and even maintains ongoing production lines for customers.
In addition to EXC 3 projects, Gemmak continues to manufacture to EXC 1 and EXC 2 standards. The first covers structural components made of steel up to strength class S275 and structural components made of aluminium alloys. This includes buildings with up to two floors (four floors if detached), bending beams up to 5m in length, projection beams up to 2m in length, and stair railings in residential buildings. It also covers agricultural buildings such as barns. The second class, meanwhile, comprises all supporting structures made of steel up to strength class S700 and structural components made of aluminium alloys. This typically includes buildings with between two and 15 floors.
Varney added: "Our fab shop has been getting busier over time and this latest certification will position us to enter our next phase of growth."
Gemmak is also certified to ISO 9001, ISO 14001, ISO 45001, and Safe Contractor.